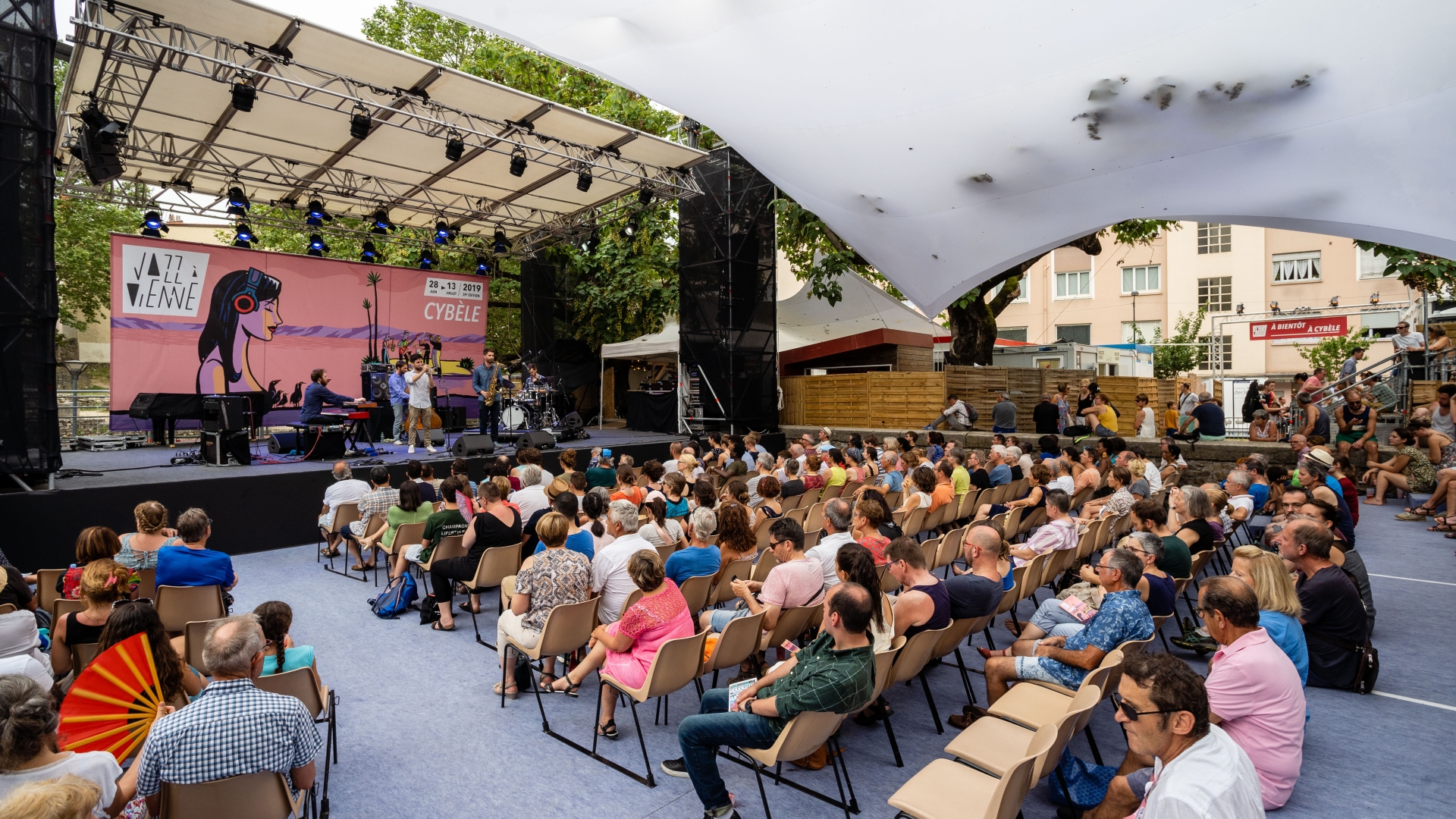 The festival's epicentre
Every day throughout the festival, the Jardin de Cybèle will be hosting an exciting and diverse schedule of free concerts by artists from the region, the European scene and the newest generation. The winners of our partner festival launchpads and courses will also be performing, not to mention the young audience shows and Jazz for Kids workshops.
Evening events will be hosted at Le Kiosque and will include performances by conservatoire combos and regional music schools, jam sessions organised by the top jazz clubs in the region and nightly DJ sessions until it is time for concerts to start at the Club, where they will play on.