The Jazz à Vienne festival
Since it was created in 1981 under Jean-Paul Boutellier's leadership, the Jazz à Vienne Festival has been an annual celebration of jazz during the first half of July.
Every year, over 200,000 festivalgoers flock to performances by a thousand musicians on four different stages.
The Théâtre Antique, which was built in the 1st century CE, is Jazz à Vienne's epicentre. Its unique acoustics and history make it an exceptional venue for both audiences and the internationally renowned musicians who perform there. The festival is a true blend of old and new, an authentic musical fusion. Rich in its diversity, it aims to be a pluralist space that is open to all.
190
concerts, of which 3/4 are free of charge
3/4 of the programme is free.
Jazz à Vienne means jazz from noon until late into the night.
Three quarters of the 190 concerts on offer are free of charge and will namely take place at the Jardins de Cybèle, as after-events at Le Club and as part of the many Jazz à Vienne events, including: the young audience's concert for 8,000 of the area's ('Pôle métropolitain') children, the national ReZZo launchpad ('tremplin national ReZZo'), the Academy ('l'Académie'), Jazz at the Museum ('Jazz Ô Musée'), Caravan'Jazz, the musical readings, the film projections and events peppered throughout Vienne at cafés and restaurants.
Jazz à Vienne means ubiquitous, non-stop jazz for everyone's ears. But with the Jazz à Vienne season, Jazz Day, a winter edition at Val Thorens and Jazz à Nouméa, etc., Jazz à Vienne is more than just events in July.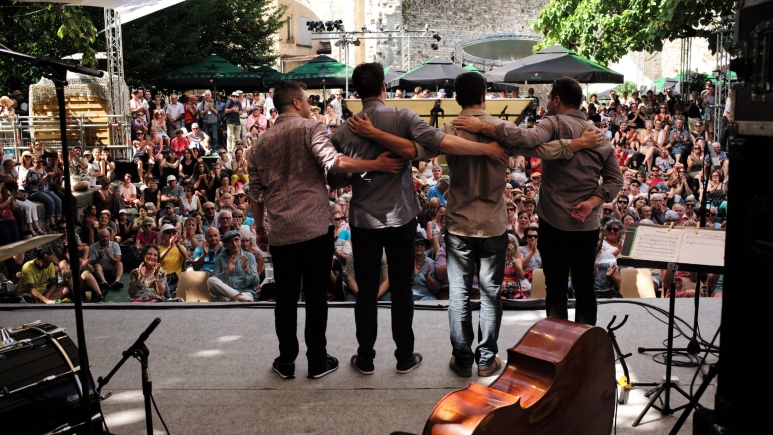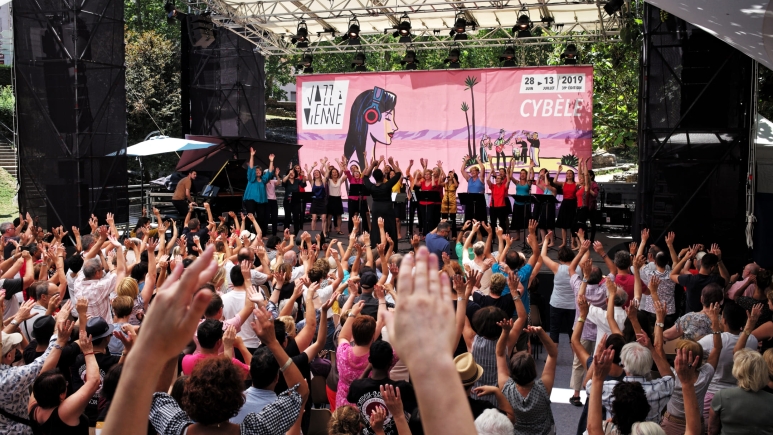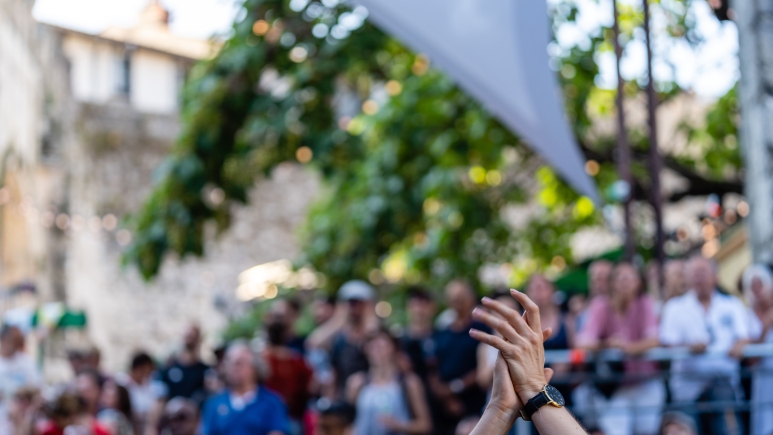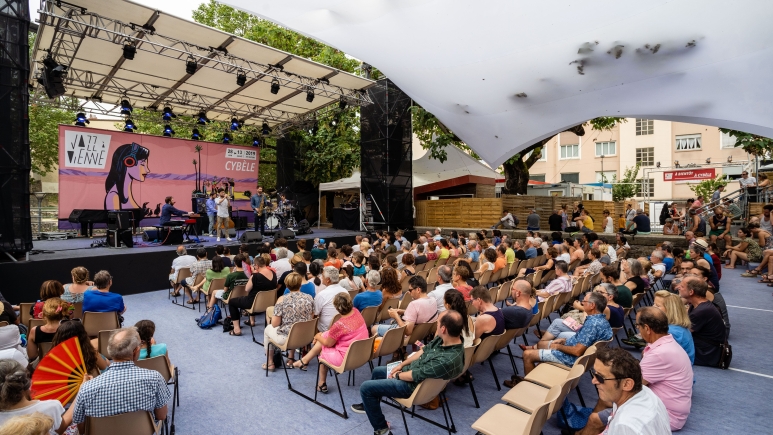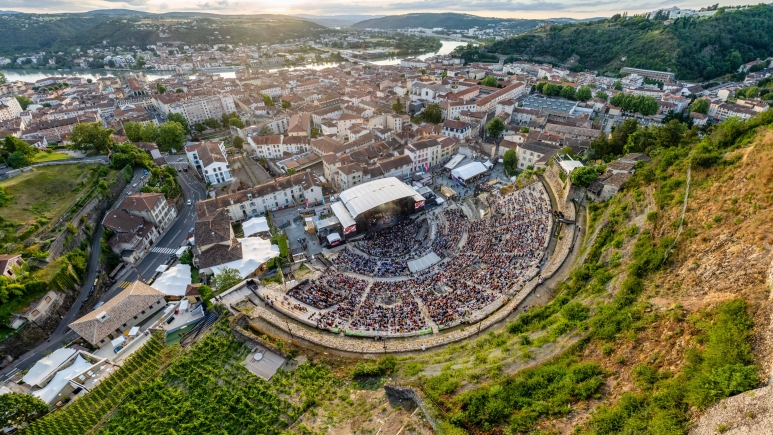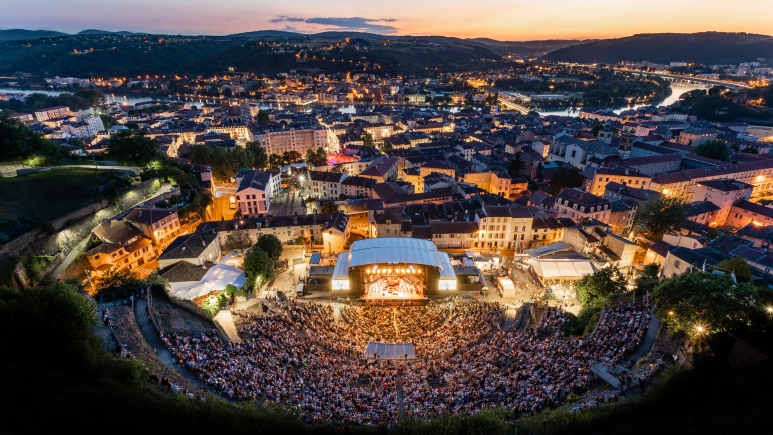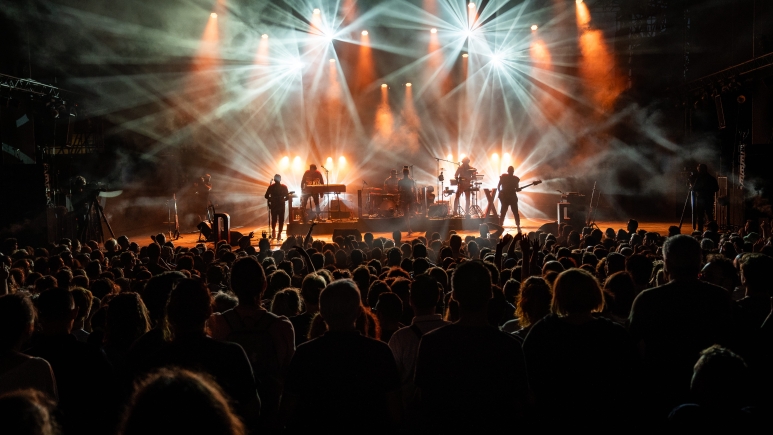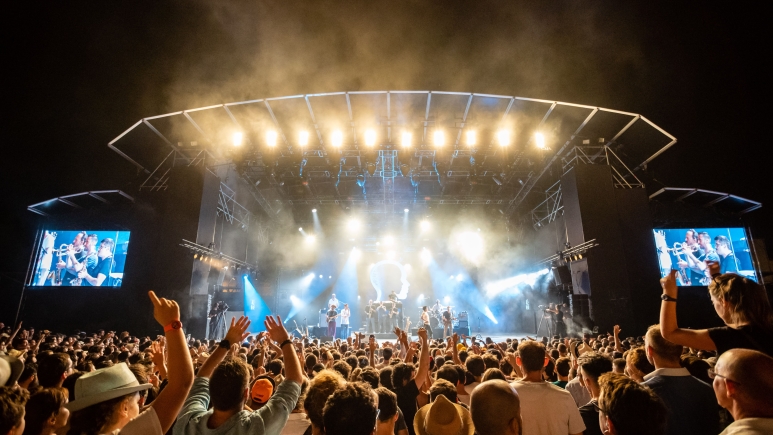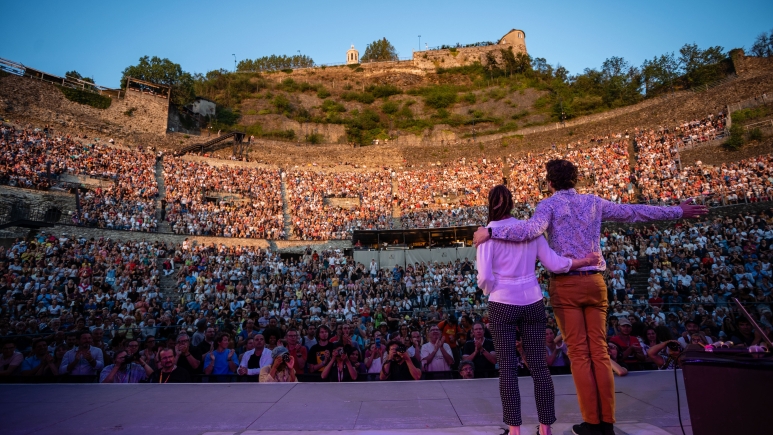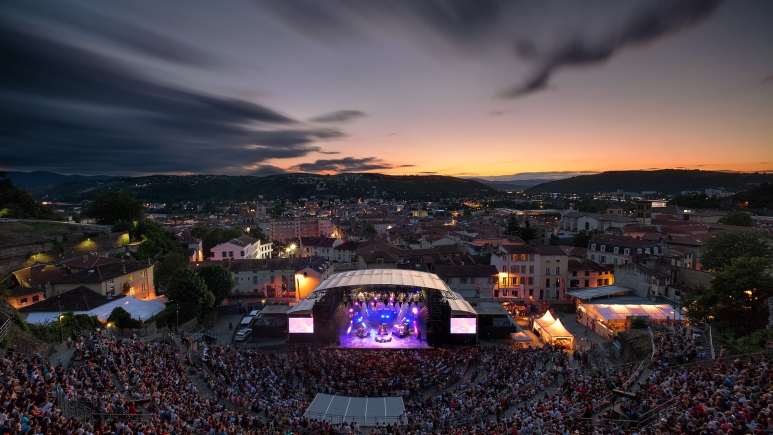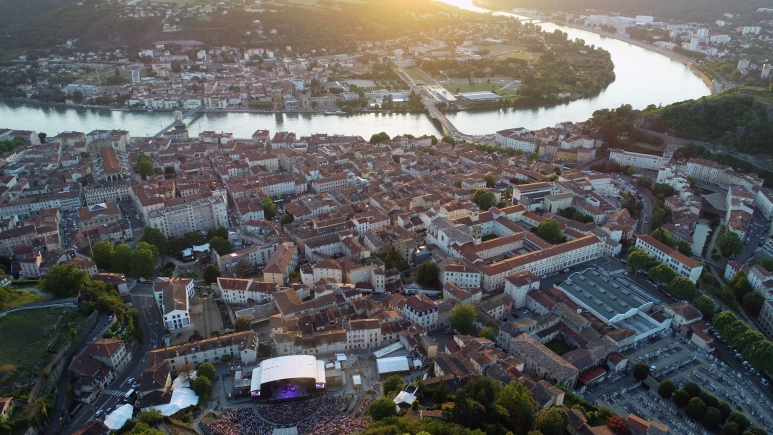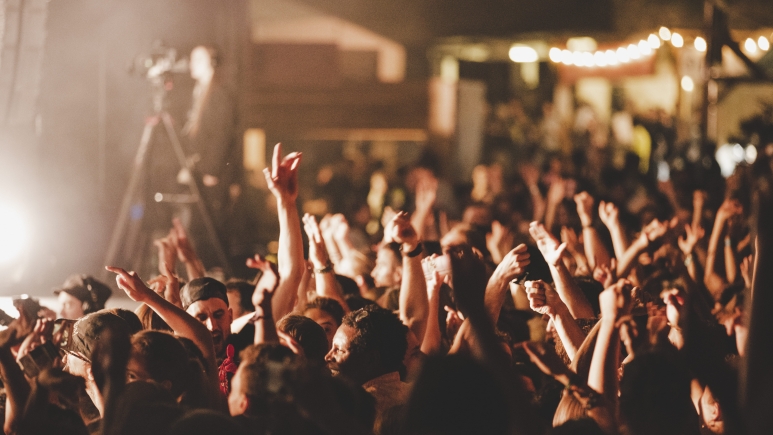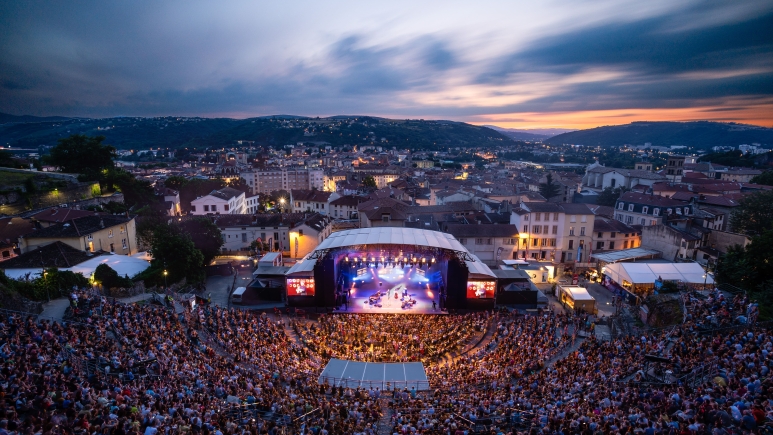 Les échos de la presse
"Programmation pléthorique et brillante"
Le monde
"Une édition pas comme les autres, mais qui tient son rang, au regard d'une histoire prestigieuse"
Télérama
"Une acoustique unique"
Le figaro
"Cette année toute l'équipe se prépare à vous faire vibrer lors de 18 somptueuses soirées au Théâtre Antique. Une programmation grandiose qui mêle légendes du jazz à la nouvelle génération"
FIP
"Personne ne peut aujourd'hui présager de la situation dans laquelle nous nous trouverons en juin prochain, mais une chose est sûre, Jazz à Vienne est prêt"
France Inter
"L'emblématique festival de jazz accueille chaque année les plus grandes stars internationales du jazz"
Culturebox / France Télévisions
"Il faut continuer de soutenir le plus grand festival de jazz de la région qui regorge de trésors cachés, notamment en matière de métissage musical. De jeunes artistes soufflent un vent de fraîcheur en apportant leur vision novatrice du jazz"
Exit Mag
"Alors que de nombreux festivals annoncent leurs annulations pour l'été 2021, Jazz à Vienne fait figure d'exception en dévoilant les têtes d'affiche qui monteront sur la scène du théâtre antique du 23 juin au 10 juillet. La programmation de cette édition est réjouissante et ce d'autant plus que c'est certainement l'un des seuls gros festivals de musique qui se tiendra dans la région cette anné"
Lyon City Crunch
"Maintenir la tenue d'un festival entre 2020 et 2021 tient clairement du miracle. Mais malgré l'incertitude de la période actuelle et le silence radio de la culture, certains rendez-vous osent croire à une amélioration de la situation. C'est le cas du festival Jazz à Vienne ! L'édition 2021 prévoit de régaler le théâtre antique de Vienne du 23 juin au 10 juillet. L'organisation vient de dévoiler une programmation ultra-alléchante. Et elle envoie du très très lourd"
Le bonbon
"Imaginez. Vous fêtez vos 40 ans. Et Sting arrive en cadeau. Tout simplement ! C'est l'incroyable surprise qu'ont eu les 3 000 spectateurs du Théâtre Antique"
Le Dauphiné Libéré
"Alors que le bal des annulations est déjà bien amorcé dans le monde des grands festivals, certains font la différence en maintenant leur édition 2021. Jazz à Vienne en fait partie"
Tous les festivals
"Le festival Jazz à Vienne s'accroche ! Le rendez-vous isérois fait partie des rares à maintenir une édition 2021"
RCF