Ahmad Jamal 4tet
Christian Scott
Ahmad Jamal 4tet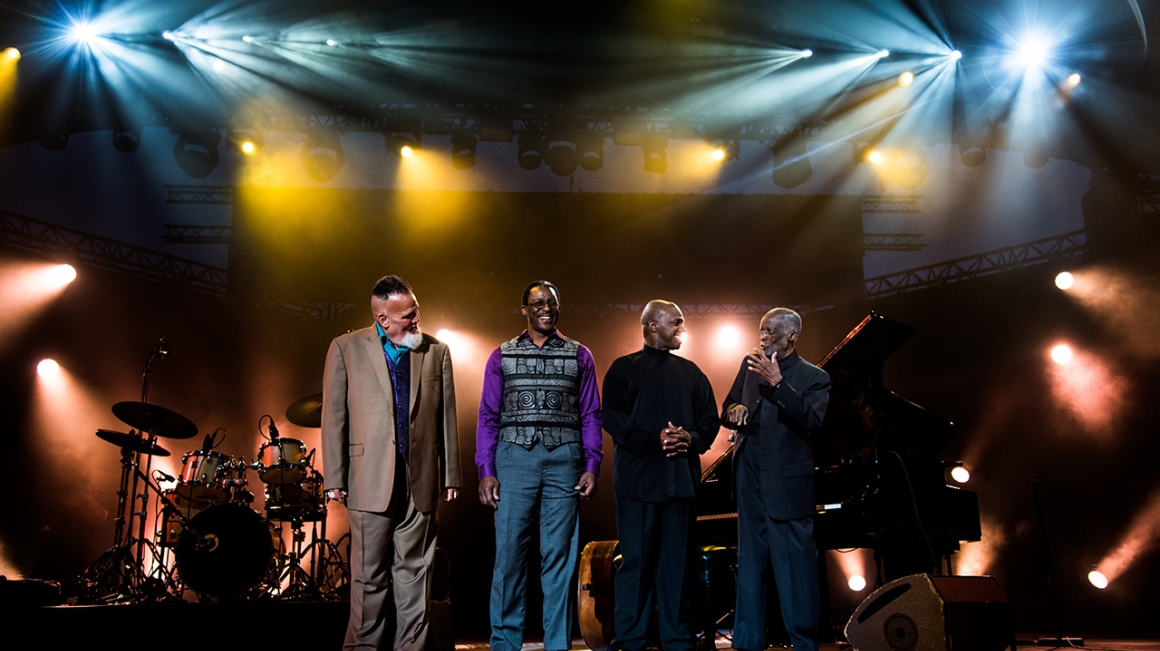 En 1952, le légendaire Ahmad Jamal (né en 1930 à Pittsburgh) enregistre en public At The Pershing : But Not For Me. C'est un carton planétaire. L'album restera plus d'un trimestre dans les dix meilleures ventes de sa catégorie. Poinciana restera classé au Top 100 pendant plus de deux ans : un record ! Aujourd'hui, les qualificatifs les plus élogieux accompagnent volontiers la carrière dupianiste dont la dernière visite à Vienne remonte à 2011 : « L'Architecte », « Le Prophète »… Depuis plus de six décennies, le maître marie une technique classique hors pair, l'élégance et la force d'un Art Tatum et des envolées façon Erroll Garner. Une nouvelle pulsation, vocale, vient aujourd'hui inspirer le pianiste à Vienne : la scansion quasi littéraire du rappeur Abd Al Malik et le chant acidulé de la francobéninoise Mina Agossi qui nous remémorera son talent découvert sur ses albums précédents : Red Eyes (album de 2012 avec Archie Shepp, son mentor) et, plus près de nous, Fresh (2014).
Line up : Ahmad Jamal 4tet + special guests Abd al Malik & Mina Agossi (vcl), Herlin Riley (dms), Manolo badrena (perc) James Cammack (b)
Photo :©Renaud Alouche
Christian Scott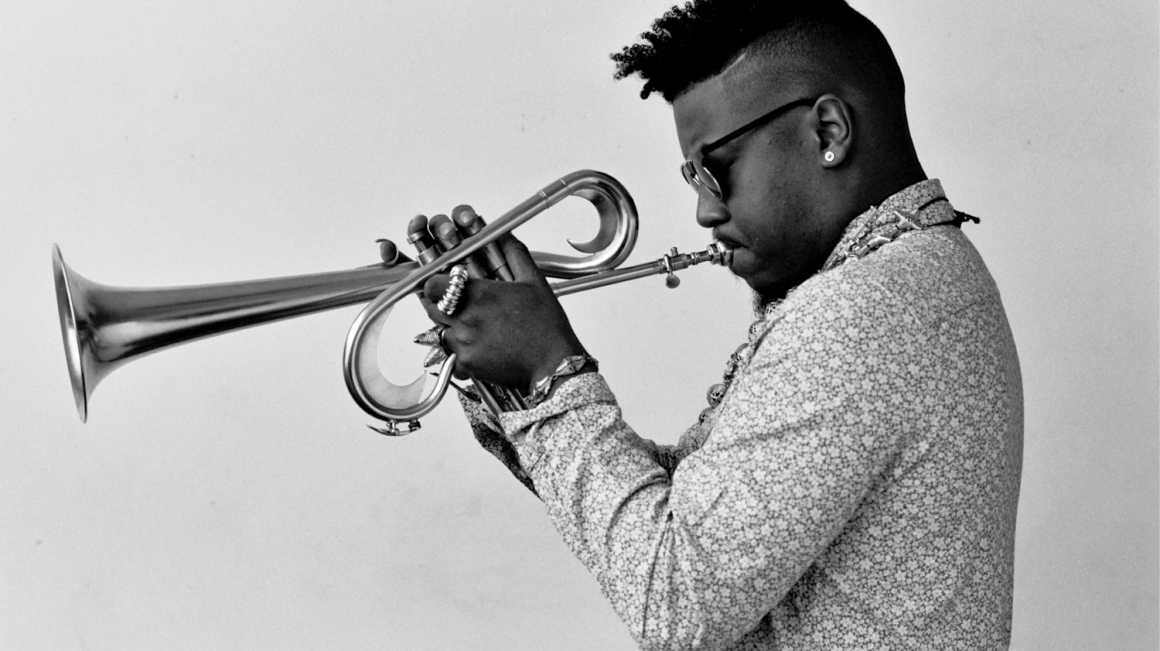 Christian Scott, 33 ans, représente la nouvelle génération des souffleurs de la Nouvelle-Orléans. Formé au prestigieux Berklee College of Music de Boston, ce trompettiste est identifiable à son timbre chaud et à ses notes rondes inhabituelles sur un tel instrument. Après avoir collaboré avec McCoy Tyner, Prince, Marcus Miller, Eddie Palmieri, Mos Def, Thom Yorke ou Solange Knowles, le natif de Crescent City est aujourd'hui la nouvelle coqueluche du jazz fusion. Petit fils du légendaire Big Chief Donald Harrison Sr., campé au carrefour du hip hop, de la soul et du jazz, le louisianais émerge voici une dizaine d'années avec l'album Rewind That (2006). Touché de plein fouet par l'ouragan Katrina, il consacre son disque suivant (Anthem, en 2007) à l'évocation de ce désastre humain et culturel. Il enregistre en 2010 Yesterday You Said Tomorrow qui puise son inspiration dans le jazz groovy des 60's. Christian Scott descend de cette longue lignée d'artistes louisianais qui réinventent la musique de jazz depuis un siècle.
Line up : Christian Scott (tp), Lawrence Fields (p,kb), Max moran (b), Mike Mitchell (dms), Elena Pinderhughes (fl), Weedie Bralmah (perc)
Photo​ :© dr