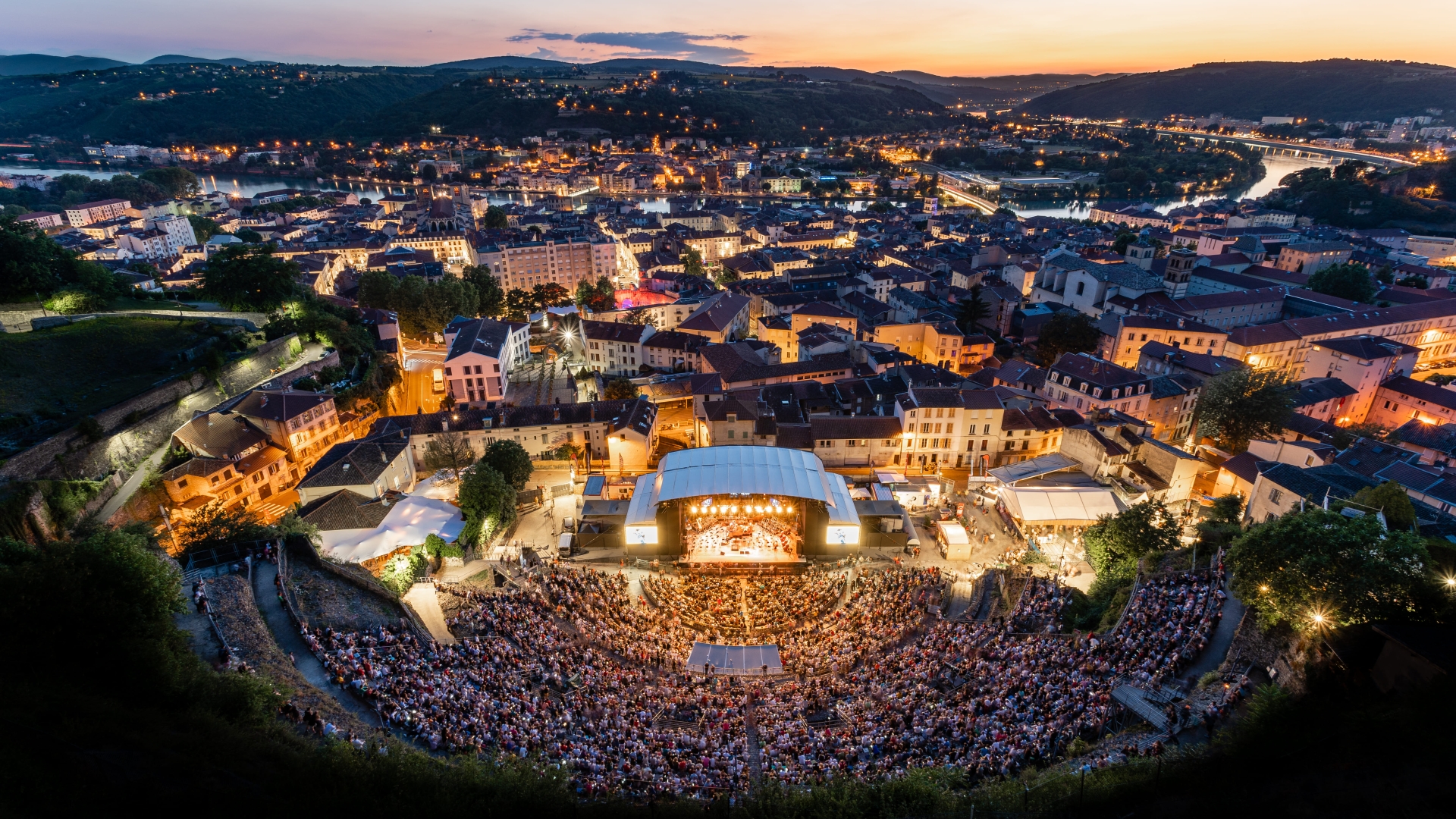 2,000 years of history
The Théâtre Antique was built between 40 and 50 CE and was one of the Roman Empire's largest urban theatres (in Gaul, second only to the one in Autun). From the 4th century, the Church demanded that emperors abolish games and performances. Subsequently, the theatre was abandoned, then pillaged by barbarians. For a time, it was lost to memory. Its stones were recycled and used to build houses. Its remains slowly began to disappear as they were buried under several thousands of cubic metres of earth and grown over by vegetation and new buildings - until it was rediscovered in the 19th century. The theatre's inauguration, on 30th July 1938, was attended by French President Albert Lebrun.
Today, the Théâtre Antique is the festival's emblematic stage and the only one not to be hosting free performances.
It has capacity for 7,500 spectators. Since 1981, many great jazz musicians have taken to its stage, including Miles Davis, Stan Getz, Claude Nougaro, Michel Petrucciani, Ella Fitzgerald, Sonny Rollins, Lionel Hampton, Dee Dee Bridgewater, Chuck Berry, Ike Turner, Ray Charles, James Brown, Stevie Wonder, The Roots, Santana, Ben Harper, George Benson, Herbie Hancock, Chick Corea, Robert Plant, Bobby McFerrin, Youssou N'Dour, Gilberto Gil… Many evenings are also devoted to jazz' 'cousins': soul, funk, hip-hop, blues, Cuba, manouche...
Monumental, romantic, authentic... This unique venue is steeped in history and every year, it lets music work its magic. From the heights of the tiered seating, all senses alert, the glorious view is rivalled only by the flawless acoustics and the artists' performances.