Layth Sidiq and Vasilis Kostas Duo
Ce concert fait partie de la programmation de Jazz sur la Ville. Du 29 juin au 13 juillet, le jazz résonne dans toute la ville. Dans les rues de Vienne, sur le marché, dans les églises, dans les musées, en solo, en grande formation, en acoustique ou en déambulation, partez à la découverte des lieux cachés, secrets ou incontournables de Vienne et de ses quartiers.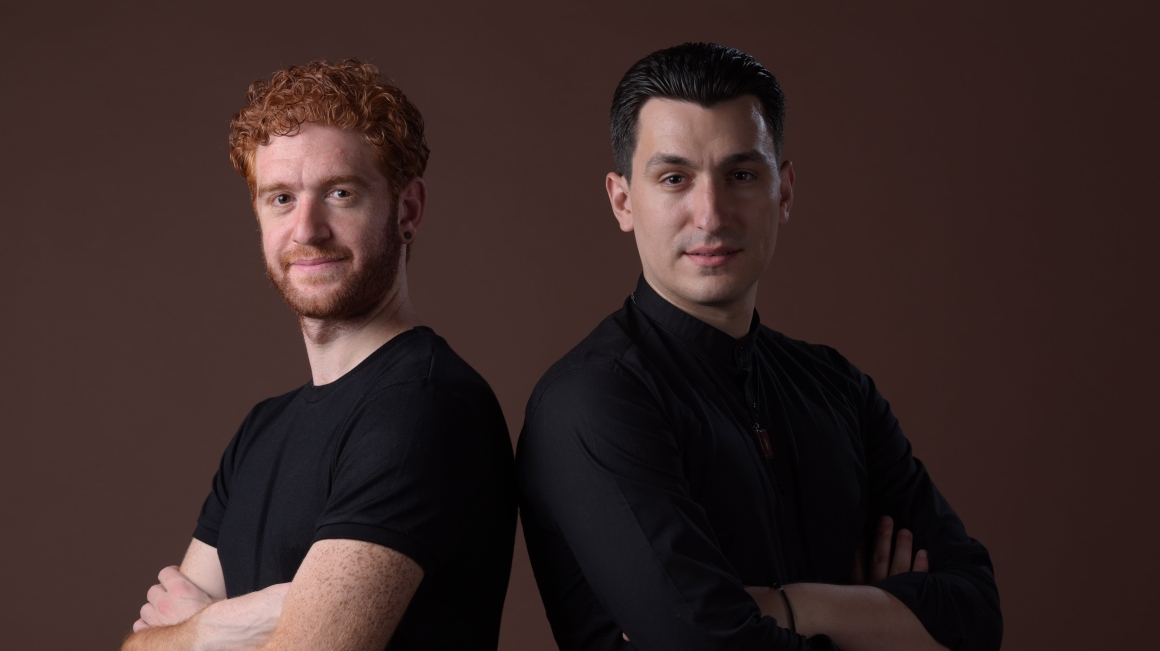 Vasilis Kostas et Layth Sidiq se sont rencontrés à mille lieux de leur terre d'origine, au Boston's Berklee College of Music. Le premier est grec, le second jordano-irakien. Ces deux brillants instrumentistes et compositeurs particulièrement inventifs cherchent à capter la magie qui nous entoure en suivant le fil de leur tradition, de leur inspiration et de leurs voyages.
Line-up
Layth Sidiq – Violon + Voix
Vasilis Kostas – Laouto