Norah Jones
Mavis Staples
Norah Jones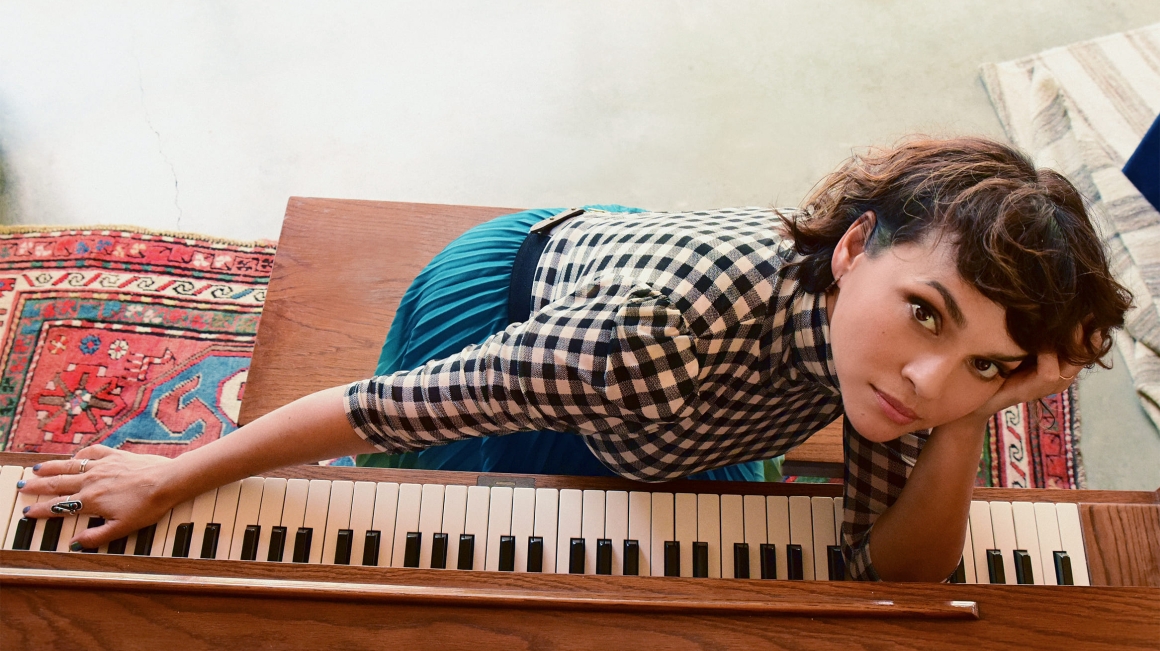 Stories like this one are few and far between in the great book of jazz history: that of a young composer-singer-songwriter who went from obscurity to celebrity and became one of the legendary Blue Note jazz label's icons upon releasing one of the 21st century's most popular albums, 'Come Away With Me', aged only 23. Yet, while jazz standards and the great vocalists who brought them back to life, from Billie Holiday to Cassandra Wilson, were a profound source of inspiration for her, Norah Jones' music extends well beyond the frontiers of jazz.
Throughout her career, she has demonstrated just how much she appreciates country, pop and folk music, both via solo pieces and through collaborations with artists as diverse as Willie Nelson, Herbie Hancock, Q-Tip, the Foo Fighters and Dirty Dozen Brass Band. Since she was last at Jazz à Vienne in 2010, the vocalist has continued to add to her discography and her latest album, 'Pick Me Up Off The Floor', is one of her greatest achievements yet. Her concert, which will incorporate cult hits and gems just waiting to be (re)discovered, is set to be a true delight.
Mavis Staples
The name of vocalist Mavis Staples, like that of Aretha Franklin, has gone down in the history of African American music. At the turn of the 1960s, alongside other artists committed to the Civil Rights Movement led by Martin Luther King, she helped reunite the spiritual heritage of the gospel tradition with the modernist and secular forms of rhythm and blues and soul, all in one liberating sweep.
Throughout the years, Mavis Staples - with her warm, deep, stirring voice, the incandescent glow of her phrasing and her abiding passion for the stage and song - has collaborated with many of the greatest names in jazz, pop and funk (ranging from Bob Dylan to Prince, Ray Charles, Lucky Peterson, John Scofield, but also more recently Arcade Fire, Gorillaz, David Byrne and Norah Jones). No other vocalist today better personifies the miraculous balance between spirit and body, exaltation and contemplation, between the affirmation of identity and universalistic communion that is at the heart of the African American soul. Her music, both timeless through its proud rootedness in the rich loam of Gospel and somehow constantly shifting, in form and energy, in response to the world and its metamorphoses, is of the kind that fortifies one's belief in art's power to change the world.